Dr. Elin Lake-Ewald
Ph.D., ASA, FRICS
Far more visually enchanting and educationally enlightening is the American Art Fair at the Far East Bohemian Hall that's up until Wednesday. The emphasis this year, either inadvertent or deliberate, is on women artists, a few well recognized, more obscure or little known until this venue.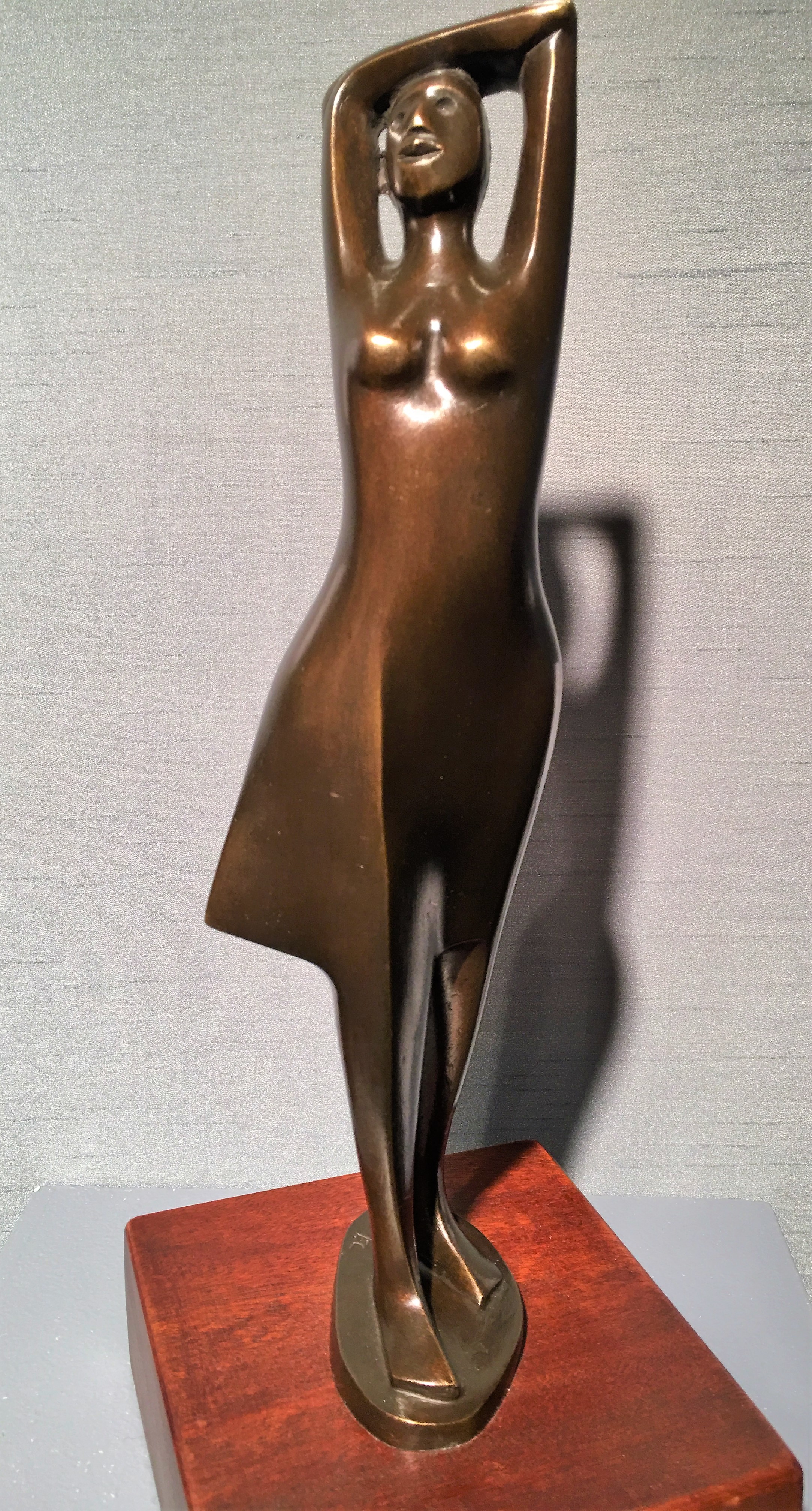 Collectors have become so dazzled by so much overpriced second and third-rate art (but by artists with big reputations) that they fail to see first-rate material that lies just at their feet, or rather, on the walls just below their feet. There were a couple of over the moon million plus paintings, but most seemed accessible in the below $100,000, even under $50,000 range. And they were handsome, well-executed works that no one who was not a trained draughtsman could have gotten away with.
American Art has been in the doldrums for the last several years, along with American furniture, silver, and decorative art. This exhibition injects a bit of vigor into that market. It had much that drew questions from even experienced collectors and that's very promising, and there was a feeling of energy over all three floors of the show, something I haven' t felt for the last three years. The floors were more crowded, but I didn't see nearly as much of the crowds that clog the halls of Sotheby's and Christie's for contemporary art viewings.
There were unknown artists who had been in the famed Armory Show and who became known this weekend; and women artists, ignored until now, who were featured. A very few are still alive to enjoy their rediscovery; most never lived to enjoy it.
If you can, there's an excellent free catalog on the 5th Floor of the exhibition, at Avery Gallery, called "American Women Artists 1860-1960." Try it, you'll like it. Those women may be gone, but they won't be forgotten anymore.